Best Mitsubishi Car Features for Travel
Do you log a lot of miles behind the wheel of your car? Come into our Mike Miller Mitsubishi dealership and discover stylish and comfortable vehicles made for traveling. Whether you're commuting up and down the same roads or you find yourself taking lots of road trips, traveling in a Mitsubishi car or SUV from our Morton, IL-area dealership provides a peaceful driving experience.
Best Features for Traveling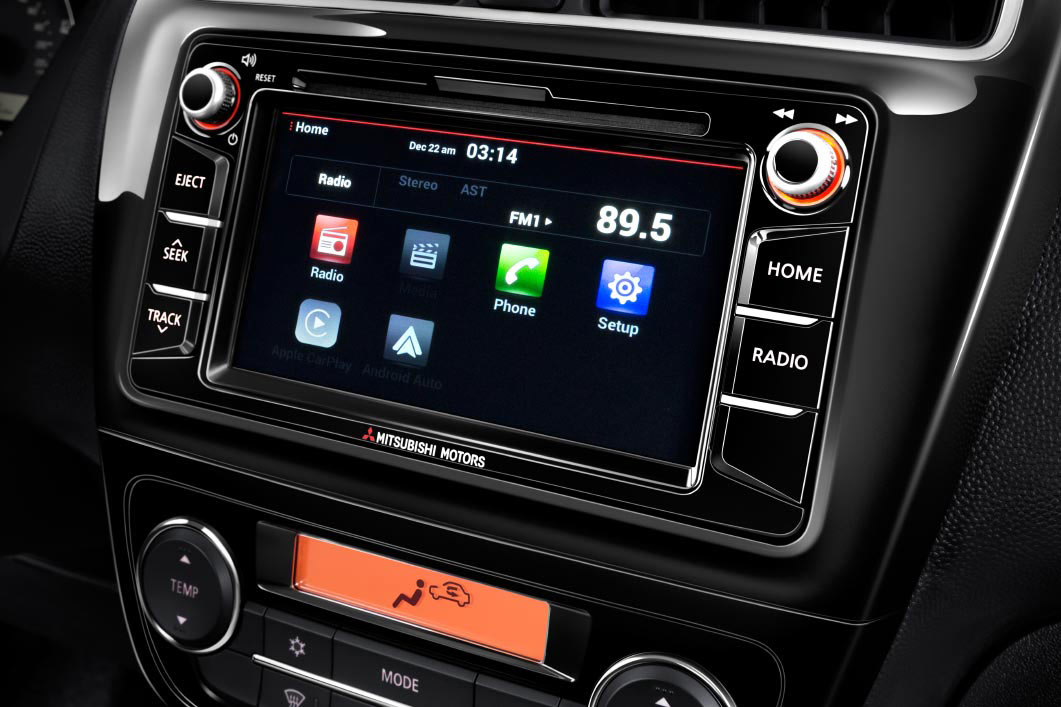 Before you hit the road, be sure you understand all the travel-friendly features found throughout our new Mitsubishi models:
Apple CarPlay™ and Android Auto®: Nothing makes a long road trip fly by more than integrating your smartphone with your vehicle. You'll love that a lot of our Mitsubishi vehicles come with Apply CarPlay™ and Android Auto®
SiriusXM®: Whenever you're considering purchasing a Mitsubishi for sale in our showroom, our trained Mitsubishi dealership sales team will fill you in on the fun extras like SiriusXM® radio. Some of our vehicles come with a free three-month subscription which can help you pass the miles with ease.
Fuel Economy: You'll be impressed with the noticeable fuel efficiency on several of our models, including the 2019 Mitsubishi Outlander Sport. If you think driving an SUV with extra cargo space means you'll spend more at the gas pump, consider trying the money-saving Mitsubishi Outlander or other models here at Mike Miller Mitsubishi.
.
Mitsubishi Models with Great Traveling Features
Ready for a test drive? We suggest starting with these great travel-ready Mitsubishi vehicles:
2019 Mitsubishi Outlander Sport: We keep mentioning this vehicle because we love the versatility, roominess and driving power. Once you're sitting behind the wheel for your test drive, you'll enjoy the 2.0-liter engine capable of 148 horsepower. The sporty exterior look combined with the tranquil interior means you'll enjoy every commute in your new 2019 Mitsubishi Outlander Sport SUV.
2019 Mitsubishi Eclipse Cross: We think you'll also be impressed with the stylish and fun-to-drive 2019 Mitsubishi Eclipse Cross. This compact SUV is perfect for city dwellers as well families on the go. The power and maneuverability are top-notch on the 2019 Mitsubishi Eclipse Cross, thanks to the modern 1.5-liter engine with 152 horsepower.
We encourage you to visit our Mike Miller Mitsubishi dealership soon and purchase a travel-ready car or SUV. While you're here, look around our Mitsubishi parts and service departments you can use to keep your Mitsubishi vehicle in top condition. We're located at 2007 West Pioneer Parkway in Peoria, IL. See you soon! Quick Quote Test Drive Get Financing Schedule Service